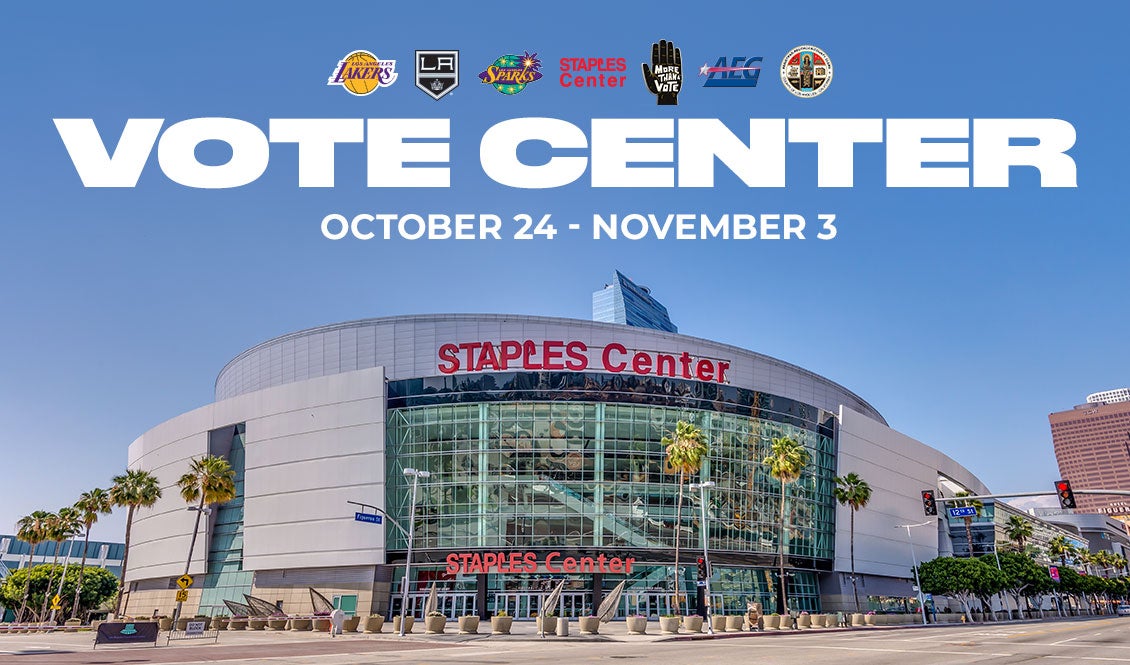 General Election Vote Center
October
24
-
November
3
, 2020
General Election Vote Center
Date

October

24

-

November

3

, 2020
Back to Events
Hours of Operation
The STAPLES Center Vote Center will be open October 24 through November 2 from 10:00 am – 7:00 pm and on Election Day, Tuesday, November 3, from 7:00 am – 8:00 pm.
The location will be available to registered voters who live in the County of Los Angeles.
Entrance
Please use the Figueroa Street Entrance located at the corner of Figueroa Street and 12th Street
Parking
General Parking is available at Gilbert Lindsay Plaza off 12th Street and Figueroa Street (1201 Figueroa Street, Los Angeles, CA 90015)
ADA Parking is available at STAPLES Center Southwest VIP Parking at the corner of Chick Hearn Court and Georgia Street (900 Chick Hearn Ct, Los Angeles, CA, 90015)
COVID-19 Information for Voting In-Person
Voters are required to wear a face covering while at the Vote Center or waiting in line.
Face coverings and gloves will be available for voters if requested.
Hand sanitizer will be provided upon entry and exit of the Vote Center. Hand sanitizer will also be available at key stations during the voting process.
Social distancing will be enforced while waiting in line and throughout the check-in and voting process.
ePollbooks and Ballot Marking devices will be sanitized after every voter.
Voters will be encouraged to take measures to speed up their election process to limit their time in the Vote Center. This includes verifying voter registration in advance, using the Interactive Sample Ballot (ISB) to pre-mark selections, and bringing their Sample Ballot to speed up the voter check-in.
Voters will be encouraged to take advantage of early voting and vote at off-peak times if possible.
For more information please visit the Los Angeles County Registrar-Recorder/County Clerk's website.