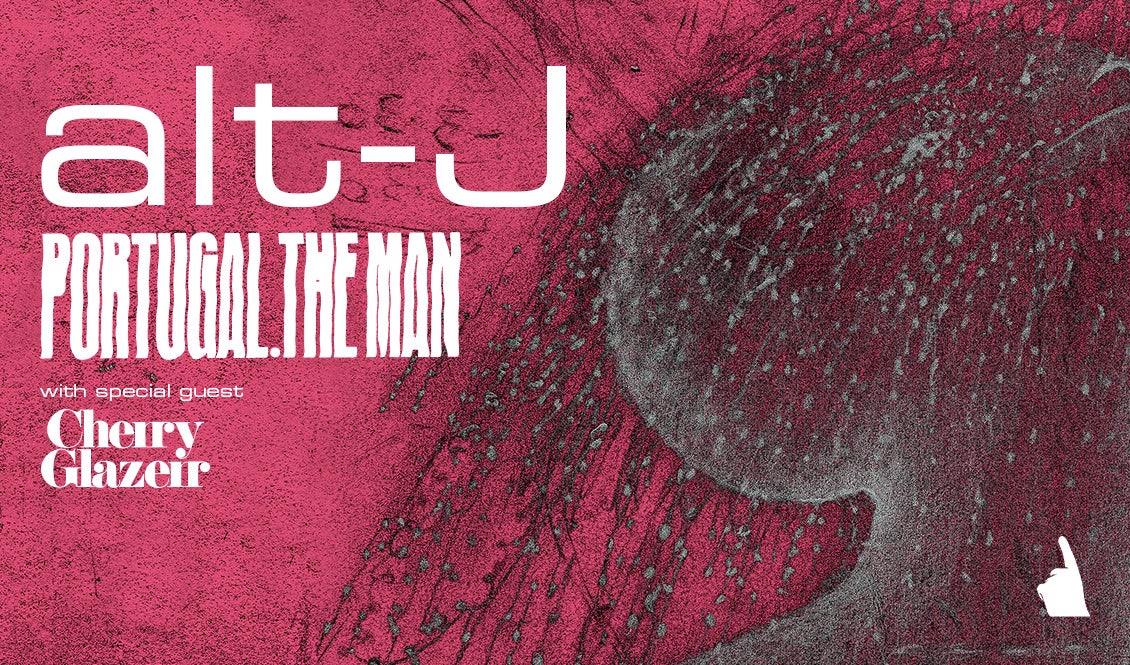 September

22

, 2021
alt-J ANNOUNCES 31 CITY NORTH AMERICAN TOUR WITH PORTUGAL. THE MAN
The Mercury Prize-winning, multiple GRAMMY- and BRIT Award-nominated band alt-J have announced their eagerly-awaited fourth album The Dream, set for release February 11, 2022, via Canvasback / Infectious Music. The band's revelatory new single "U&ME" is out now and accompanied by a music video. "U&ME" is produced by long-time collaborator Charlie Andrew and is the band's first new music since their acclaimed third album RELAXER, released in 2017
Directed by band member Gus Unger-Hamilton's brother, Prosper Unger-Hamilton, the video for "U&ME" is the first to feature the full band. It's an evocative video that recalls summer memories and was inspired by Newman's experiences at a festival in Melbourne.
Pre-order / Pre-save The Dream
The Dream is an album where true-crime-inspired stories and tales of Hollywood and the Chateau Marmont rub shoulders with some of the band's more personal moments to date. Both beauty and darkness lay side-by-side - often seamlessly merging on the same track, a purposeful choice that pays dividends across the record. The band's dazzling instrumentation has matured; there are still far-out moments, but now they are deployed with artful precision.
The Dream is an album of intrigue, beauty, and humanity - a coalescence of everything that has made alt-J a global band with true staying power. The album was created after a year of reflection and recharge for the band following their world tour in support of previous record RELAXER which saw them perform a global sold out tour including shows at The Hollywood Bowl and the O2 (they had played Madison Square Garden for the previous album This Is All Yours). It is a record that is the sound of a band growing as songwriters and storytellers.
"U&ME" is a case in point: it is arguably alt-J's most beautiful and honest song to date, unfurling gracefully, with new elements being subtly folded into the mix until a euphoric breakdown cracks through the middle. Lead vocalist Newman moves between blissful euphoria and artful restraint, telling a love story through snapshot memories, as the song channels the band's unparalleled experimentation into a song that is underpinned with a raw sense of joy.
The track was written during various soundchecks across the globe, when the band got back to London and heard the recordings they knew it was one of their most dynamic recordings to date. Speaking on the process, Joe Newman says, "It gathered momentum on its own, it was best to just get out of its way. We were just there."
Elaborating on the meaning of "U&ME", Gus Unger-Hamilton says, "It's about being at a festival with your best friends, having a good time, togetherness, and the feeling in life that nothing could be any better than it is right now"
The band have announced the first leg of their world tour with their most extensive ever North American run to date with Portugal The Man. The tour sees them play arenas across the United States and Canada in 2022. Joining them are Sir Chloe* and Cherry Glazerr.** Highlights of the tour includes STAPLES Center in Los Angeles, as well as New York's Madison Square Garden. The tour will also make stops in Atlanta, Chicago, Denver, Seattle, and Boston before wrapping up April 17 in Toronto at Coca-Cola Coliseum.
Fans can sign up for early access to tickets by going to altjandptm.com. American Express® Card Members can purchase tickets before the general public beginning Wednesday, September 29 at 10 am local through Thursday, September 30 at 10 pm local time. A very limited number of VIP Packages will be available. These exclusive offers can include autographed memorabilia, limited-edition tour prints and much more. Tickets go on sale to the general public Friday, October 1 at 10am local time at altjandptm.com.
For full routing, see below.
alt-J are one of the most successful British bands of the millennium. Joe Newman, Gus Unger-Hamilton, and Thom Green have released three studio albums that, between them, have sold in excess of two million copies and their songs have been streamed more than two billion times. Their 2012 Mercury Prize and Ivor Novello Award-winning debut An Awesome Wave, was followed two years later by their UK number one, GRAMMY, and BRIT Award-nominated album This Is All Yours. Released in 2017, RELAXER flew straight into the top 10 of the UK album chart ahead of a summer of major international shows - including a headline show at London's O2 Arena; and headline performances at numerous festivals - and became their second album to be nominated for the Mercury Prize.
February 25, 2022 – Pittsburgh PA - Petersen Events Center
February 26, 2022 - Washington DC - The Anthem
March 1, 2022 - Nashville TN - Nashville Municipal Auditorium
March 2, 2022 - Atlanta GA - State Farm Arena
March 4, 2022 - Tampa FL - Yuengling Center
March 5, 2022 - Hollywood FL - Seminole Hard Rock Hollywood
March 6, 2022 - Orlando FL - Orlando Amphitheater
March 9, 2022 - Dallas TX - The Factory in Deep Ellum
March 12, 2022 - Austin TX - Germania Insurance Amphitheater
March 13, 2022 - Houston TX - White Oak Music Hall
March 15, 2022 - St Louis MO - Chaifetz Arena
March 16, 2022 - Detroit MI - Masonic Temple Detroit
March 19, 2022 - Chicago IL - Credit Union 1 Arena
March 20, 2022 - Minneapolis MN - The Armory
March 23, 2022 - Denver CO - 1STBANK Center
March 25, 2022 - San Diego CA - Pechanga Arena San Diego
March 26, 2022 - Santa Barbara CA - Santa Barbara Bowl
March 27, 2022 - Los Angeles CA - STAPLES Center
March 29, 2022 - Seattle WA - WAMU Theatre
March 30, 2022 – Vancouver BC - Pacific Coliseum
April 1, 2022 - San Francisco CA - Bill Graham Civic Auditorium
April 3, 2022 - Las Vegas NV - The Theater at Virgin Hotels Las Vegas
April 5, 2022 - Salt Lake City UT - UCCU Center
April 7, 2022 - Kansas City MO - Cable Dahmer Arena
April 8, 2022 - Cincinnati OH - PromoWest Pavillion at Ovation
April 9, 2022 - Columbus OH - Schottenstein Center
April 11, 2022 - New York NY - Madison Square Garden
April 13, 2022 - Philadelphia PA - TD Pavilion at the Mann
April 14, 2022 - Boston MA - Agganis Arena
April 15, 2022 - Montreal QC - Place Bell
Apri 17, 2022 - Toronto ON - Coca-Cola Coliseum
About PORTUGAL THE MAN
Over the past decade, Portugal The Man has established themselves as one of rock's most prized possessions and a live phenomenon, with over 1,600 shows under their belts and a storied reputation as festival favorites.

Originally heralding from Alaska, the Portland-based band – comprised of John Gourley, Zach Carothers, Kyle O'Quin, Eric Howk, Jason Sechrist and Zoe Manville – soared to new heights in 2017 with the release of their RIAA certified-gold album, Woodstock. The album was marked by the astounding success of their infectious single, "Feel It Still," which earned the group a plethora of new accolades – including a GRAMMY award for "Best Pop Duo/Group Performance," a 6x RIAA platinum certified single certification, a record setting 20-week residency at #1 on alternative radio, and an inescapable presence on the Top 40 airwaves.

Alongside the shine of their myriad musical accomplishments lies the group's long-standing passion for social justice. In fact, this is precisely the intersection on which Portugal The Man thrives; throughout their career, the band has consistently exemplified how to deeply commit to both artistry and activism. This dynamic inspired them to officially launch their PTM Foundation in 2020, focused on universal issues related to human rights, community health, and the environment, with an emphasis on causes directly impacting Indigenous Peoples.

Their continued passion for activism has also led to recent partnerships with organizations such as the National Coalition Against Censorship, The Skatepark Project (helping communities build public skate parks for youth in underserved communities), March for Our Lives (Gun Reform), Keep Oregon Well (Mental Health), and Protect Our Winters (Climate Change), to name just a few.
About AEG Presents
Combining the power of the live event with a focus on true artist development, AEG Presents is a world leader in the music and entertainment industries. Operating across four continents, the company has an unparalleled commitment to artistry, creativity, and community. Its tentpole festivals and multi-day music events — which include the iconic Coachella Valley Music & Arts Festival and the legendary New Orleans Jazz & Heritage Festival alongside British Summer Time at Hyde Park, Stagecoach, Hangout Festival, Electric Forest, and Firefly — continue to set the bar for the live music experience. AEG Presents promotes global tours for artists such as The Rolling Stones, Ed Sheeran, Elton John, Taylor Swift, Celine Dion, Justin Bieber, Kenny Chesney, Paul McCartney, and Katy Perry, in addition to — through its network of clubs, theatres, arenas, stadiums and renowned partner brands such as Goldenvoice, Messina Touring Group, Concerts West, The Bowery Presents, PromoWest Productions, Marshall Arts, Madison House Presents, and Zero Mile Presents — creating and developing an unmatched infrastructure for artist development and audience reach. More information can be found at www.aegpresents.com.