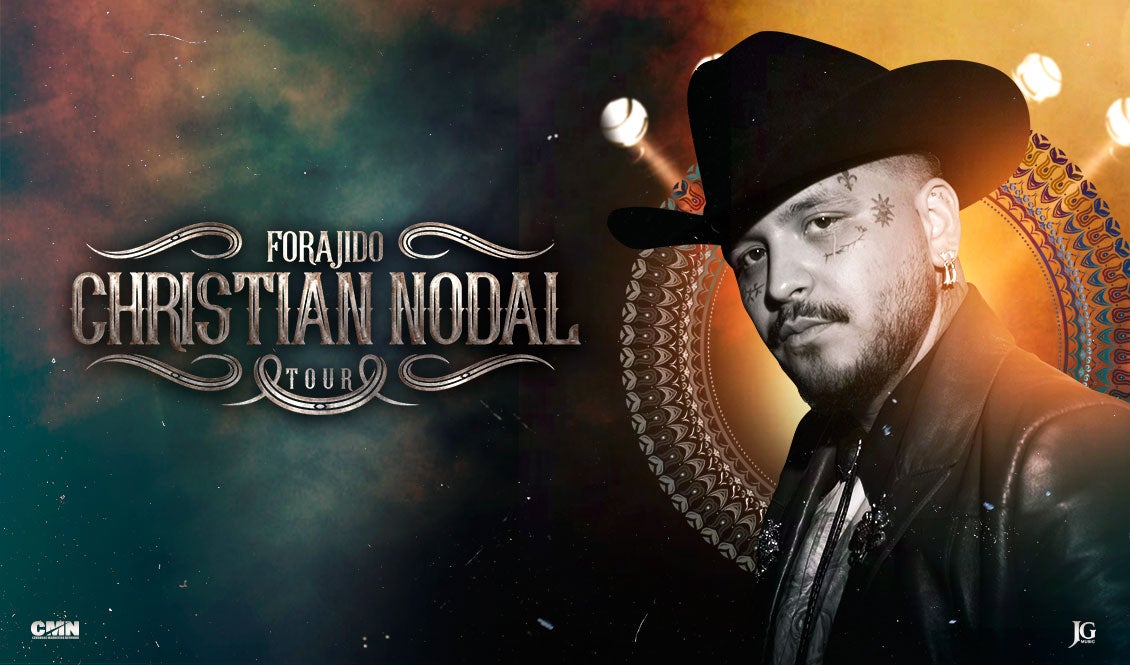 June

20

, 2022
CHRISTIAN NODAL ANNOUNCES HIS 'FORAJIDO' TOUR IN THE UNITED STATES
WHO: Christian Nodal
WHAT: "Forajido" Tour
Produced by Cardenas Marketing Network (CMN), the 22-date tour will kick off on September 15, 2022, at the SAP Center in San Jose, California and will include stops in San Diego, Las Vegas, Los Angeles, Hidalgo, San Antonio, Houston, Phoenix, El Paso, Dallas, Miami among other cities culminating in Fort Myers at the Hertz Arena on Sunday, November 13. The tour is called "Forajido".
"La Sinvergüenza", "Ya No Somos, Ni Seremos", "Vivo en el 6", "Limón con Sal", "Aguardiente" and "El Karma", are the six songs with the mariacheño style created by Christian Nodal himself .
Nodal has already reached the top spots on Spotify, YouTube, Vevo and Billboard with "Ya No Somos, Ni Seremos", "Aguardiente" and "Vivo en el 6".
TICKETS: Tickets for the tour go on sale Friday, June 24 at 10am local time through AXS.com and cmnevents.com
More Information:
Christian Nodal's complete discography (4 albums) has positioned itself among the first 15 places on the Billboard list dedicated to albums of the Regional Mexican genre. Nodal has been named l the most successful Regional Mexican artist of all time by Apple Music. Additionally, the single that began his meteoric rise, "Adiós Amor," is the most successful Regional Mexican song of all time on Apple Music. Nodal continues to lead the listings of the Regional Mexican genre on Spotify with 15.9 million listeners per month. Also, he is the first Regional Mexican solo artist to exceed 1 billion views on YouTube.
About Cardenas Marketing Network:
CMN is the leader in live Latin entertainment. As a multicultural booking agency and promoter of live events, our common goal is to create and build unique experiences between fans, artists and brands. Henry Cárdenas, businessman, philanthropist and founder of CMN, has been a pioneer in bringing Latino entertainment and sporting events to the United States. The Chicago-based company with offices in Miami operates through professionals creating innovative experiences and producing the best events in the country. For more information about CMN and its artist roster, visit www.cmnevents.com or follow us @cmnevents.