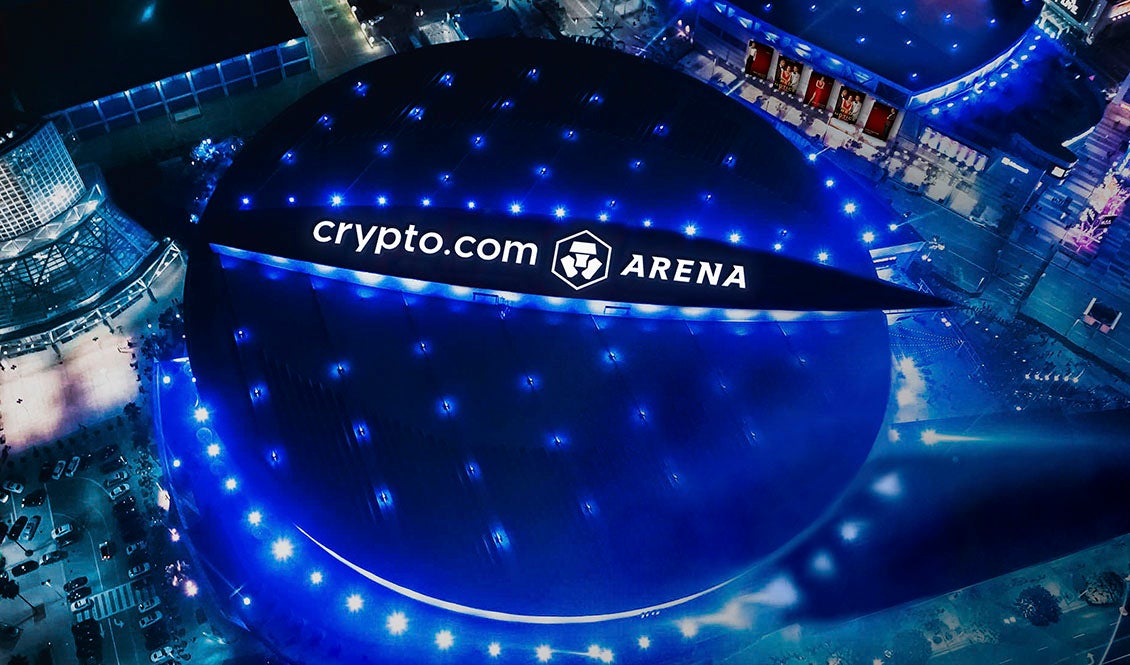 August

30

, 2023
CRYPTO.COM ARENA AND L.A. LIVE HOST A HISTORIC TEN-DAY RUN OF EVENTS WHILE HOSTING OVER 140,000 FANS IN DOWNTOWN LOS ANGELES
Los Angeles (August 29, 2023) – Crypto.com Arena has just concluded a historic run of concerts at the iconic downtown Los Angeles arena which began last Friday, August 18 with the first of three nights of KCON (KPOP) concerts on Friday, August 18, Saturday, August 19 and Sunday, August 20 with all three shows in the round/360.
KCON Night 1 – 14,979
KCON Night 2 – 15,359
KCON Night 3 – 15,131
Immediately following the KCON load-out the Sunday, August 20, the Drake production started loading in at 5:00 a.m. to Crypto.com Arena with 41 production trucks & 19 busses for his first of two sold out shows in the round/360.
Drake 1 – 18,209
Drake 2 – 18,417
Night 1 (Monday, August 21) of Drake was the highest grossing concert in the history of Crypto.com Arena for a combined food and beverage and merchandise per cap and night two (Tuesday, August 22 of Drake) was the highest food and beverage per cap concert ever. Drake's appearances also led to incredible social media engagements highlighted when he was accompanied to the stage with Lakers superstar LeBron James and his son Bronny.
Impressions (Includes all photo and video posts on Facebook, Twitter, Instagram & TikTok): 1,784,757
Reach: 1,413,843
Engagements: 113,668
Engagement Rate: 9.3%
Video views: 1,523,633
Top Post per Platform by Impressions
TikTok – LeBron and Drake walking in - https://www.tiktok.com/@cryptocomarena/video/7270013318742461738
Instagram – Night one recap - https://www.instagram.com/reel/CwPjKoos3t-/
Twitter – LeBron and Drake walking in - https://twitter.com/cryptocomarena/status/1693857700592136592
Facebook – Second Night Day of Show Post – https://www.facebook.com/632445168912327/posts/675888471234663
Following Drake's second night, which loaded out by 4:45am and at 5:00am on Wednesday, August 23rd, Crypto.com Arena welcomed country music superstar Zach Bryan whose production loaded in for the 6th show in 6 days (and the first in the round), selling out with total attendance of 17,921.
Additionally taking place at L.A. LIVE at Peacock Place, Nike hosted the Mamba League Invitational boys and girls elite high school basketball tournament in honor of the late Kobe Bryant's birthday on August 23rd with the culmination and championship games held on Kobe Bryant Day in Los Angeles on August 24th. On Thursday, August 24th, Vanessa Bryant officially announced the much-anticipated unveiling date of the arena's Kobe Bryant statue in Star Plaza on February 8, 2024. Throughout the two-day tournament, L.A. LIVE hosted 4,200 fans, guests and players at the inaugural event.
Starting Thursday, August 24th the arena began loading-in dirt for 5 shows of Monster Jam Friday, August 25 – Sunday, August 27. Total attendance breakdown below:
8/25 7:30pm: 6,616
8/26 1pm: 8,400
8/26 7pm: 7,971
8/27 1pm: 8,234
8/27 7pm: 4,621
Total Monster Jam Attendance: 35,842
Photos available for use: https://www.dropbox.com/scl/fo/ngwogk8ui9npbjfq8fbsa/h?rlkey=5wt3xuyjvrtqprzh6pfzb24ad&dl=0
Crypto.com Arena and L.A. LIVE are known for being busy and hosting record setting events, but this 10-day run will go down in the record books for the sports and entertainment district and all while in the midst of phase two of the arena's three year multi-million dollar renovation project.