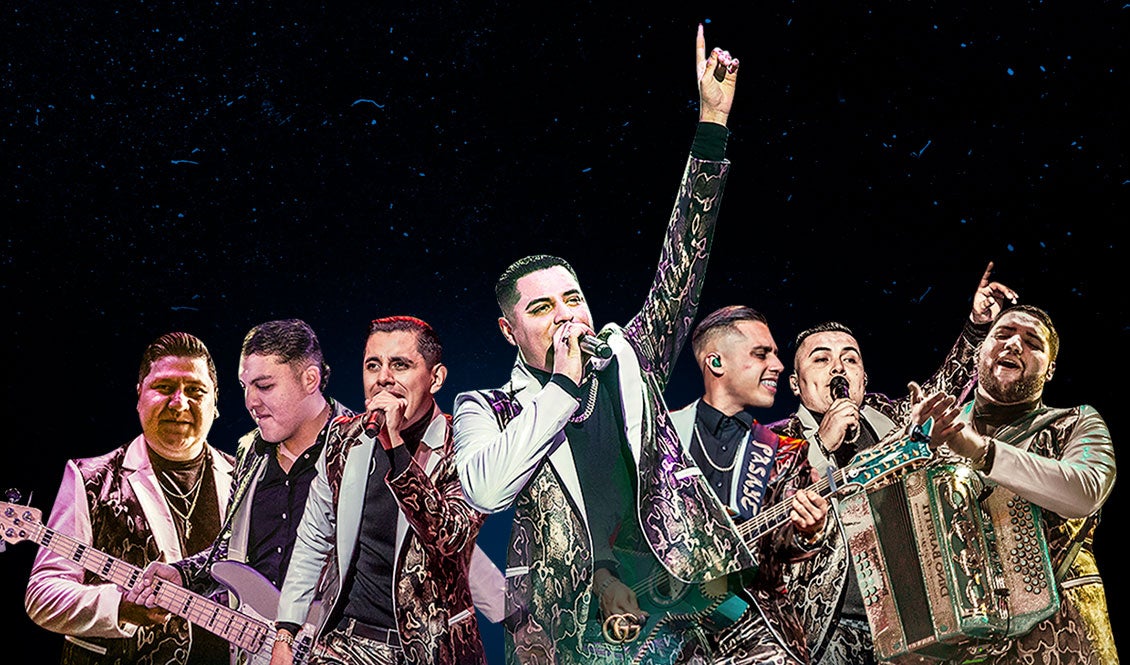 April

23

, 2021
GRUPO FIRME ADDS SIXTH AND FINAL STAPLES CENTER SHOW
Los Angeles, CA (April 23, 2021) – Multi-award-winning Grupo Firme adds sixth and final show to STAPLES Center on August 1. The band will now play July 30, 31, August 1, 6, 7 and 8, 2021, performing all their hits, dance tunes, norteñas and corridos!
Tickets on sale now via AXS.com. This event date is subject to State of California and local government guidelines for helping the community stay safe during the COVID-19 pandemic.
Hailing from Tijuana, Baja California, Mexico, the group – led by enigmatic frontman Eduin Caz – was known locally for singing corridos. But it wasn't until Isael Gutiérrez, CEO of indie regional Mexican music label Music VIP, took notice of them that they were catapulted them to mainstream success. Grupo Firme is one of the hottest, new Regional Mexican acts around, selling out venues across Mexico and the US. Formed in Tijuana Mexico, the group was discovered underground in 2013, through social media. The group grew rapidly and captivated the public's attention, a success it has reaped from the charisma and enormous talent of all its members, especially from its leader Eduin Caz.
---
SEXTO Y ULTIMO SHOW AGREGADO
El premiado Grupo Firme agrega sexto y último en el STAPLES Center el 1 de agosto. La banda tocará ahora el 30, 31 de julio, 1, 6, 7 y 8 de agosto de 2021, interpretando todos sus éxitos, melodías de baile, norteñas y corridos!
Entradas a la venta ahora a través de AXS.com. La fecha del evento está sujeta a las pautas del gobierno local y del estado de California para ayudar a la comunidad a mantenerse segura durante la pandemia de COVID-19.
Grupo Firme es uno de los actos regionales mexicanos más novedosos y de moda, con entradas agotadas en todo México y Estados Unidos. Formado en Tijuana México, el grupo fue descubierto clandestinamente en 2013, a través de las redes sociales. El grupo creció rápidamente y cautivó la atención del público, un éxito que ha cosechado del carisma y enorme talento de todos sus integrantes, especialmente de su líder Eduin Caz.